Vending machines raise money for schools and are a great source of additional revenue for school districts. Through the use of a vending machine, schools can fund projects and initiatives their current budgets do not account for.
By utilizing a vending machine from Vending.com, schools can have ultimate flexibility in their selection of product to offer their staff and students. This varies from vending machines supplied direct from consumer brands, as in most cases you are limited to that brand's offerings. Making upwards of $200 daily on a vending machine in a high traffic location is obtainable with the right product selection.
Including a vending machine in your school will not only benefit the school's revenue but also the quality of life for both students and staff.  Time spent in between classes is short and usually rushed. A hungry student may be low on energy and not be able to retain information.
By adding a vending machine to high-traffic hallways or wings of your building, you will be able to quickly offer students the nourishment they need, while simultaneously collecting additional revenue from the vending machine and raising money for the school district.
Consider adding a Combo Vending Machine in a faculty break room or in the lunchroom. Have a look at the Trimline II Combo Vending Machine below.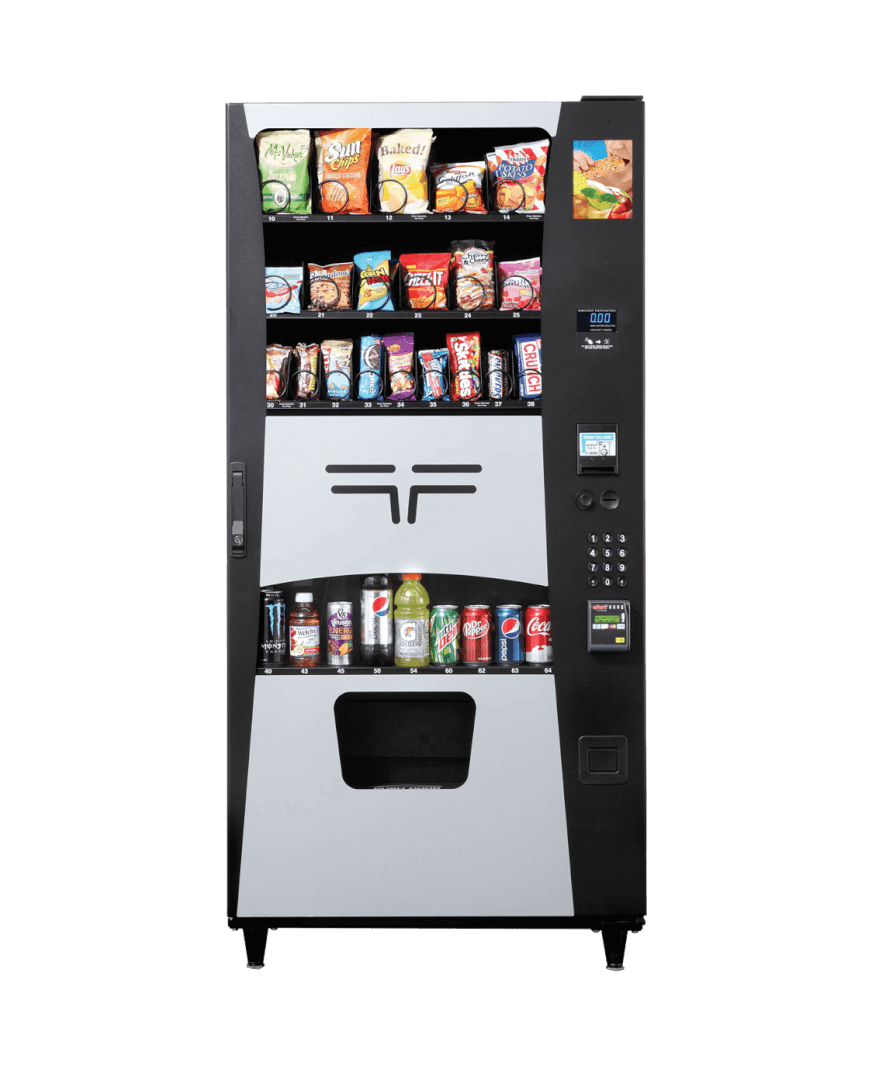 You can vend both snacks and drinks using the Trimline II. This allows for ultimate selection capability. Offer up to 9 drink selections & 20 snack selections with a combo vending machine.
Is your district making the most out of vending options? We can help. Contact Vending.com today –  our experts are standing by to help with any questions.
Until next time,