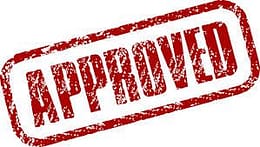 From new technology to classic snacks and drinks, the vending machine business is one of the most exciting and enduring industries around. And while vending machines make a perfect complement to any business owner, we understand that the idea of purchasing one for the very first time can be a financially daunting one. From the initial purchase to restock and maintenance, vending products require their fair share of commitment. However, thanks to Vending.com, you can be making money off of your snack machine before you are even done paying it off!
The vending industry is an ever-changing one, which is why our various financing options are among the most flexible around. Whether you want to pay all at once or would like to spread out your payments over a span of up to 48 months, all of our financing plans are designed to help you make money while enjoying an exciting, new vending machine business. Want to be completely sure that our products will help you profit big? Our handy profit calculator will allow you to figure out exactly how much you're going to make based on your plan.
Even when the economy is in flux, vending machines are a reliable source of revenue. Ready to join the business?