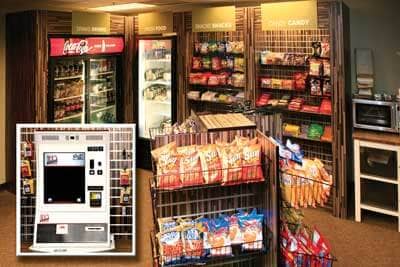 Several top names in the vending machine industry gathered recently in Myrtle Beach, South Carolina to discuss how micromarketing can help reach a whole new base of customers. According to the Vending Times, these professionals met at the Atlantic Coast Exposition in hopes of learning more about the ever-evolving world of automated retail.
This discussion was moderated by Scott Denhard of Canteen, and included panelists such as Zed Bradley of Piedmont Vending, Terry Durling of Vendable Systems, and Scott Halloran of Trolley House Refreshment Services. The focal point of their discussion was modern micromarkets, which put all of the options of a retail store at a customer's fingertips while providing individualized service to every user. What makes these point-of-sale systems stand out from the average drink or snack machine is the fact that they only reveal prices once a customer is done shopping, which Canteen's Mike Coffey believes has a massive effect on shopping habits.
"Innovation is bringing customers back to shop from us," said Coffey. "They're focused on the quality and not the price point."
Self-checkout micromarket services are certainly the way of the future, and many of them can already be seen in action in grocery and convenience stores all over the world. However, there is always a place for classic vending machines, and our vending machines for sale are an excellent entry way into this ever-growing industry!