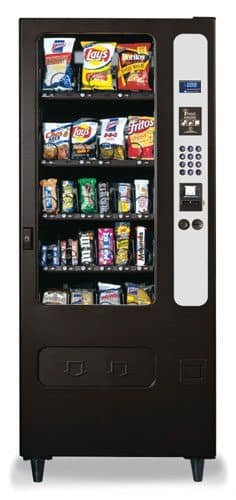 Looking for a fundraising idea to help your religious organization, non-profit activities or after-hours programs? Why not give vending a try. With years of experience, vending.com has what it takes to help you succeed. We can help your church generate extra funds today with no hassle and no initial cash outlay!
Our program is simple.  Fill the machine with your choice of snacks and cold drinks and watch the sales go up. Only six (6) product sales per day with the Express Combo Vending Machine for sale will cover the cost of your machine. Any additional product sales are 100% profit for your church functions. Fund your after-hours program while making sure no stomachs are growling.
Don't take our word for it – see what our customers have to say about Vending.com.
"We came across Vending.com during our search for a vending machine for our Youth Ministry. We were impressed with the timely response and in-depth product knowledge of our Vending.com account representative. Our machine paid for itself in only nine months and serves as a profitable income stream for our Youth Department."  
Min. Gabrielle B. Mills
Rose Hill Church – Baton Rouge, LA
Not sure how to get started? We have you covered. We can design a program that suits the unique needs of both your organization  and the program you wish to fund.
Plus, we'll even help you customize your machine so that people know that they are helping a good cause – which will lead to even more sales and reaching your goals even faster!
Need any more reasons?
Flexibility

Your choice of snacks and drinks

Assistance every step of the way

Our world-famous service and commitment to quality
Have questions? Ready to give it a try? Give us a call at 1-855-712-8693 or fill out this form.