The licenses and permits that you will need to operate soda or coffee vending machines, snack vending machines, or other machines will vary depending on the state and even county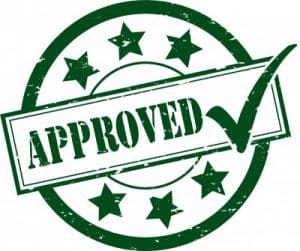 where you live. Knowing how to get a vending license or permit and how much it costs are details to check into before you purchase machines so that you have them established before installation.
The Small Business Administration has a directory where you can find your state's webpage for license requirements. If you are are unable to find the answer on your state's site, call a local office of the SBA. Someone there will most likely be able to help you find the proper forms and information.
Having licensing and permitting in order before you install machines can save you expensive downtime or even fines later on. Licenses for drink vending machines and other types are generally inexpensive. In Alabama, for instance, the fee for a license is only $75 per year for a vending business that has revenue between $60,000 and $80,000. Other states have fees that are in the same range. Some do not require licensing at all.
Are you ready to start or expand your vending business? We have a vending machine for sale that fits your needs.
About Vending.com
Vending.com brings together a multitude of vending expertise through our circle of services. Everything you need to start, grow, or manage your vending business is provided through our easy online access. We provide vending machine financing, services, vending industry news, technical repair, parts and much more. Vending.com is one of the companies under the Wittern Group umbrella. Whether you are an entrepreneur starting your own vending machine business or expanding your current business, Vending.com offers you a full-range of vending machines, financing, location assistance and other services to meet all of your vending needs. As a full-line vending sales company we provide customers nationwide with the right equipment for their client's location. Our large selection of snack, soda machines, hot beverage, cold and frozen food and other quality vending machines can be configured and customized to fit any size location from small businesses to large factories. Let our network of vending machine companies go to work for you.